Talking Tactics: Three battles that could decide the Chennaiyin FC vs Mumbai City FC clash
While football is seldom decided by individual match-ups, these have the potential to shape the outcome of the Chennaiyin FC vs Mumbai City FC tussle. Here is a look at three tactical battles you should keep an eye on.

Chennaiyin FC and Mumbai City FC will clash swords on Sunday in what promises to be an engrossing encounter in the Hero Indian Super League (ISL). The Islanders haven't been in great form, with their last victory coming in December. They didn't lose their game against ATK Mohun Bagan on Thursday but didn't look in pristine touch either.
Similarly, the Marina Machans were held to a draw by SC East Bengal. Chennaiyin FC began that match superbly but didn't have many answers when the Red and Gold Brigade began turning the screw. So much so that the Marina Machans ended giving up 26 shots on goal and only managed eight shots on goal themselves.
Match 83 Preview: With semi-final hopes on the line, Chennaiyin FC and Mumbai City FC prepare for battle
Thus, with both teams struggling for consistency, this could be the ideal launchpad for both teams to galvanize their season and mount a significant top-four charge. Moreover, time is running out for both outfits, meaning that this fixture could decide what trajectories these clubs chart henceforth.
As always, the contest will also have several immersive sub-plots. While football is seldom decided by individual match-ups, these have the potential to shape the outcome of this tussle. Here is a look at three tactical battles you should keep an eye on.
Mumbai City FC's wingers against Chennaiyin FC's wide centre-backs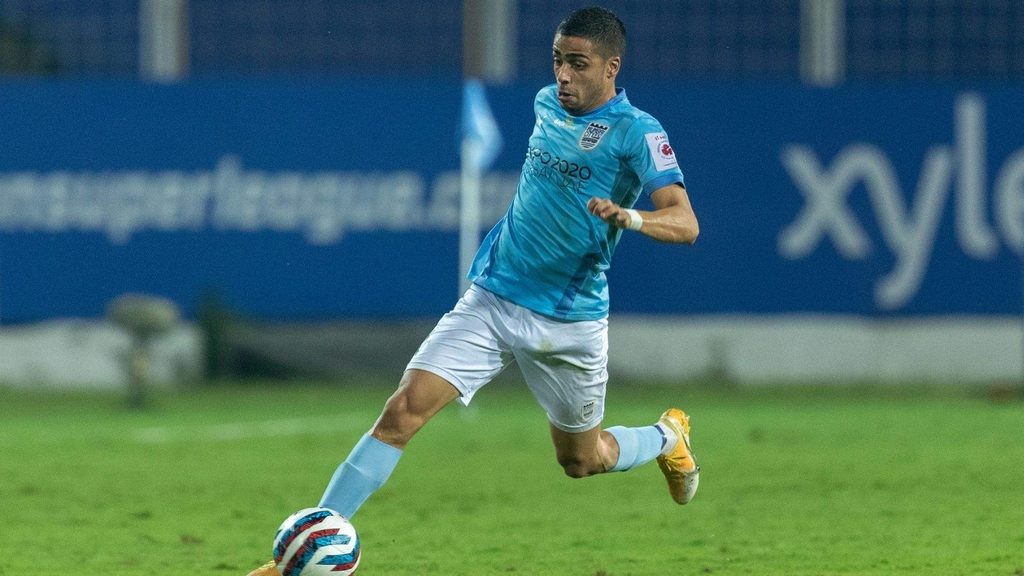 In the past few weeks, Bozidar Bandovic has seemed reluctant to move away from a three-man defence. The Marina Machans haven't enjoyed overwhelming success playing that system but it seems that they are, barring any last-minute changes, completely committed to deploying it for what remains of the season.
Sajid Mohammad Dhot, who was acquired in the January transfer window, adapted well to life at the start of his Chennaiyin FC career. Since then, though, he has been a little patchy.
While Sajid seems adept at physical duels, he might struggle against the raw pace the likes of Bipin Singh, Lallianzuala Chhangte and Vikram Pratap Singh bring to the fore. Ninthoinganba Meetei is also a winger who has been converted into a wing-back, meaning that Sajid can get isolated in transitional situations.
Similarly, Narayan Das has a tendency to get caught out of position and isn't great in the air either. Vikram, in particular, might be looking to exploit Das' weakness.
Having said that, if Chennaiyin FC manage to keep the Islanders' wingers quiet, it could set the foundation for something substantial. Mumbai City FC have huffed and puffed in their last two matches and if the supply from their flanks is cut off, it could have far-reaching implications on their attacking play.
The battle of the midfield heavyweights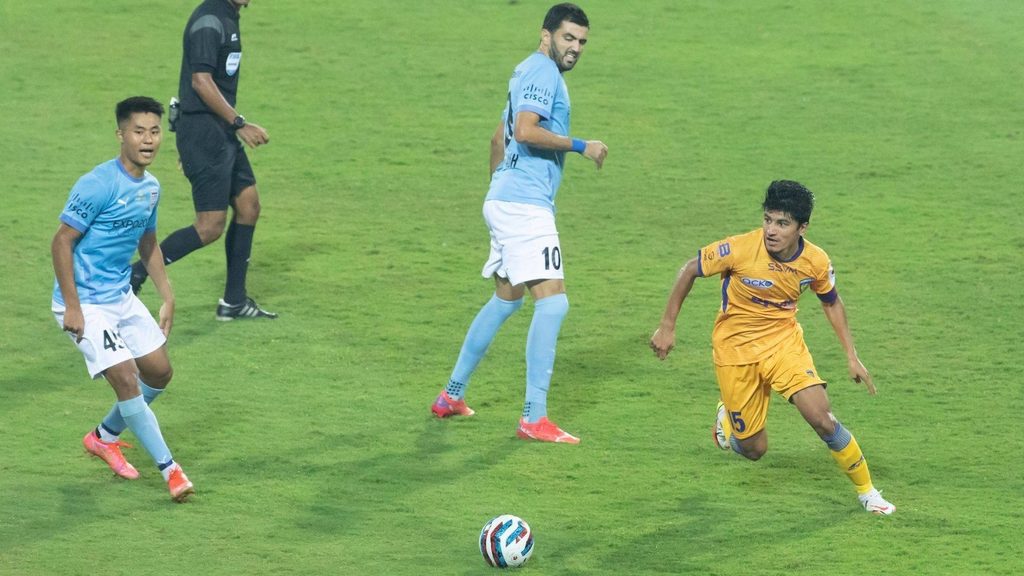 There haven't been many positives for Chennaiyin FC this season. The resurgence of Anirudh Thapa, though, is perhaps the anomaly. He has already made the net ripple this season and seems to be rediscovering his form at just the right moment.
Thapa has also shown more attacking adventure than he did last season. He scored an excellent goal against NorthEast United FC via that avenue, and is controlling the tempo of matches much better. In simpler words, the midfielder has been instrumental in whatever successes the Marina Machans have enjoyed in 2021-22.
Ahmed Jahouh and Apuia, on the other hand, have hit a rocky patch in the past few weeks. They began the season brilliantly and looked the perfect fit alongside each other. More recently, though, things haven't clicked as seamlessly.
The lack of goals has also forced Jahouh to venture forward a lot more. He stuck to that task against ATK Mohun Bagan and constantly found himself in the attacking midfield zone. Apuia is usually tasked with covering for the Moroccan but it would be interesting to see if Jahouh continues pushing forward, especially with Thapa also chomping at the bit to do so.
There could be two possible scenarios. Both teams could prioritize calculation over creativity, or they could release the handbrake and allow Jahouh and Thapa to weave their offensive magic. Either way, this is a battle that could be as pivotal as any on the pitch.
Damjanovic versus Mourtada Fall
Prima facie, this might seem a little odd because, well, both function as centre-backs for their respective sides. But there will be set-piece situations where both will compete ferociously against each other, hoping that the other is not accorded an inch.
Damjanovic has not made the net bulge this season but has the potential to be a goal-scoring option during corners and free-kicks. He has an imposing presence in both boxes and could be key as Chennaiyin FC look for a set-piece goal to set the ball rolling.
Similarly, Fall can make his mark in the opposition penalty box. He is, by the way, the highest scoring defender in the history of the Hero ISL too, meaning that he has more precedent to fall back upon than Damjanovic. He will also be licking his lips at the prospect of Jahouh floating crosses into the box, especially against a side that hasn't been great aerially.
Furthermore, there is a realistic chance that this game could be decided by the finest of margins. In the last five games Chennaiyin FC and Mumbai City FC have contested, only three have not ended in a stalemate. Both, though, were decided by a solitary goal. During this period, three or more goals have only been scored once too.
Thus, the outcome could boil down to how each team approaches the mini-battles spread across the pitch. While winning battles is no guarantee of success in the war-like nature of the Hero ISL, it certainly will inject some wind into one of these side's sails.