With lot of efficiency and a bit of extravagance, Kerala Blasters FC pip Jamshedpur FC in a semi-final of fine margins
It was arguably Kerala Blasters FC's marriage of efficiency and extravagance that won them the semi-final.

Prior to the first leg of the Hero Indian Super League (ISL) semi-final between Jamshedpur FC and Kerala Blasters FC, there was plenty of intrigue around how both would approach the tie. The Men of Steel were entering unchartered territory, whereas the Tuskers hadn't reached the penultimate stage since 2016.
Thus, when both sides turned up for the first leg and looked immune to the pressure, it took many people aback. Not just because they hadn't been expecting something of this ilk, but also because of the tactical awareness and clarity of thought both displayed. And on Tuesday, that was taken up a notch in a game where Jamshedpur FC, despite throwing the kitchen sink at Kerala Blasters FC, fell a touch short.
Report: Kerala Blasters FC 1-1 Jamshedpur FC (agg: 2-1), Ivan Vukomanovic's men reach final after hard-fought draw
Before drooling over the good things Kerala Blasters FC did, it must be mentioned that the Men of Steel, despite finding themselves in a semi-final for the first time, fared extremely well. In fact, they could've won the tie had they converted a few of the chances they created.
In the first leg, they couldn't create much, with Greg Stewart, in particular, being brilliantly subdued by the Tuskers. Owen Coyle, though, didn't flinch and tweaked his line-up, hoping to provide the attacking midfielder with more space and time to leave a mark.
Ishan Pandita, who has been Jamshedpur FC's saviour on many occasions, was summoned into the starting line-up. The forward, apart from being banked upon to score goals, was included to stretch the game and allow the likes of Ritwik Das and Stewart more freedom in the middle of the third.
That ploy seemed to be working too, especially after the Men of Steel went a goal behind. Yet, Kerala Blasters FC managed to emerge from the rubble relatively unscathed – often relying on their defensive tenacity and ability to take the sting out of the game.
In response, Stewart began venturing wider and deeper to collect the ball. He saw more of the ball than he did in the first leg but most of those touches were in areas where he didn't have a direct goal-threat.
Apart from that, Harmanjot Khabra was brilliant at right-back for Kerala Blasters FC. He used his experience excellently and ensured that they were never overrun at the back. With the Tuskers opting for a slightly deeper defensive line, he also tucked inside and blunted Jamshedpur FC's attacking potency.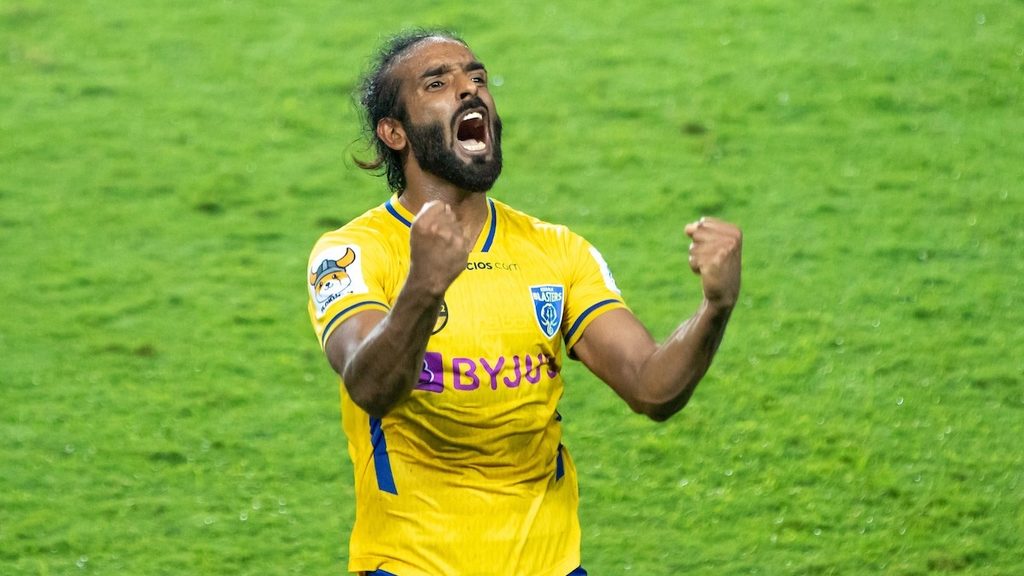 Another major difference was the composure Kerala Blasters FC showcased in the final third. A week ago, Sahal Abdul Samad held his nerve to lob the ball over the onrushing goalkeeper. On Tuesday, Adrian Luna conjured an even greater moment of magic as he turned his marker inside out and caressed the ball into the bottom corner.
In isolation, these goals, which were the pure epitome of extravagance, would be dubbed as the decisive tilting scale in a tie where only three goals were scored. There might be plenty of truth in it too, considering both teams found it tough to breach the opposition rearguard.
Yet, it was arguably Kerala Blasters FC's marriage of efficiency and extravagance that won them the semi-final.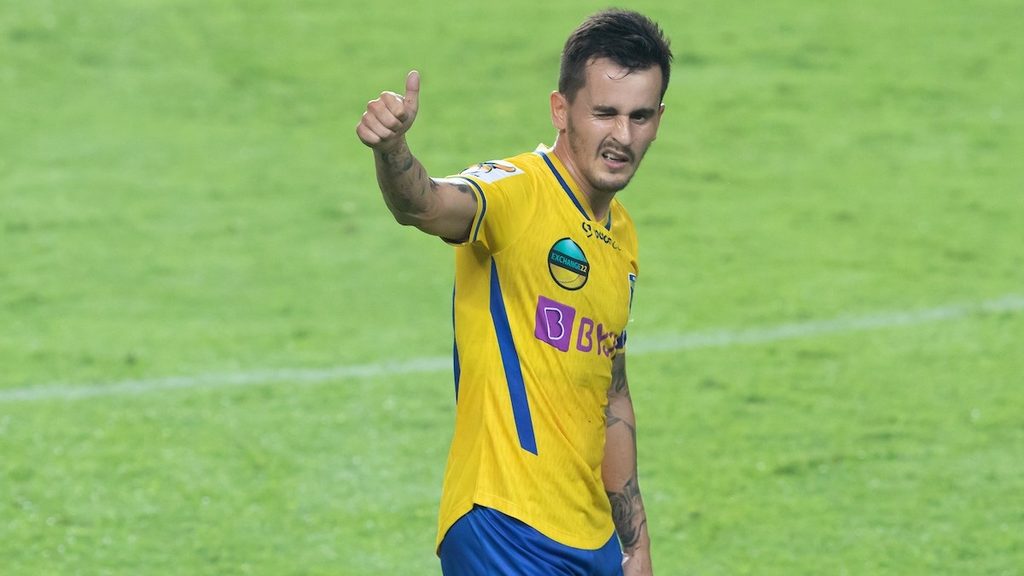 There were spells where Jamshedpur FC were dominant. There were also situations where the Men of Steel could have turned the tide on its head. The Tuskers, though, held firm and waited for their chances. To be fair to Kerala Blasters FC, they, much like the Men of Steel, didn't really optimise their opportunities. What they did, however, was score one goal more than Jamshedpur FC.
While that might sound ridiculous and very basic, it is one of the more complex things to do on a football pitch. Kerala Blasters FC managed it. Jamshedpur FC didn't.
As the dust settles on this encounter, there will be countless schools of thought, deciphering what actually led to this fixture shaping up the way it did. For now, this remains a perfect illustration of the competitiveness of the Hero ISL.
Both teams found themselves in the contest for large chunks. Both teams had chances to win it. And, whichever team lost, would have considered themselves unlucky. In knockout football, though, only one team can win.
Today, that accolade belonged to Kerala Blasters FC. But that doesn't mean Jamshedpur FC didn't play their part. They did. Quite convincingly at that too. It's just that they had to bow down to Kerala Blasters FC's brilliant blend of efficiency and extravagance.